Contributions to the General Health System with deemed dividend distribution
---
The ICPAC's Committee of Tax Compliance in accordance with a recent enquiry to the Health Insurance Organization (HIO) publiched a new publication .
In regards to the obligation of every company which is a tax resident in the Republic of Cyprus (A LTD) for payment of contributions to the General Health System with deemed dividend distribution when the shareholding structure is as the below diagram.
The decision of HIO in consultation with the Tax Department is that the company (A LTD) should withhold the above-mentioned distribution at 100% of the deemed dividend (50% CR and 50% CR non-dom).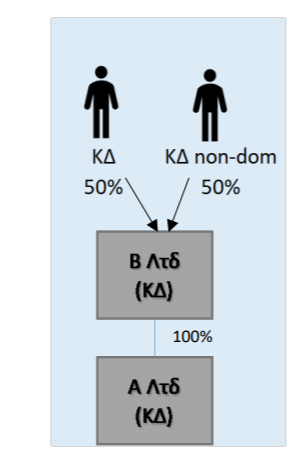 ---

---
Have any questions?
Fill in your details and we will be happy to assist